In the eye of the financial storm, we're navigating the choppy waters of the CEBA loan extension. As business owners ourselves, we understand the struggle, but is this lifeline enough?
Let's unravel the complexities of this flimsy financial safety net, together.
Unpacking the CEBA Loan Extension: What You Need to Know
We want to take some time to discuss the CEBA loan extension, its implications and what you, as a business owner, should be aware of amidst these changing financial landscapes.
Let's be clear: the repayment deadline has moved from December 31, 2023, to January 18, 2024. That's just 18 more days. If you can secure refinancing, you'll have until March 28, 2024. The potential benefits include additional time to repay and retain the forgivable portion.
However, challenges for small businesses persist; this extension may not be sufficient for recovery. It's crucial to assess your business's financial health and plan accordingly to maximize the benefits of this policy change.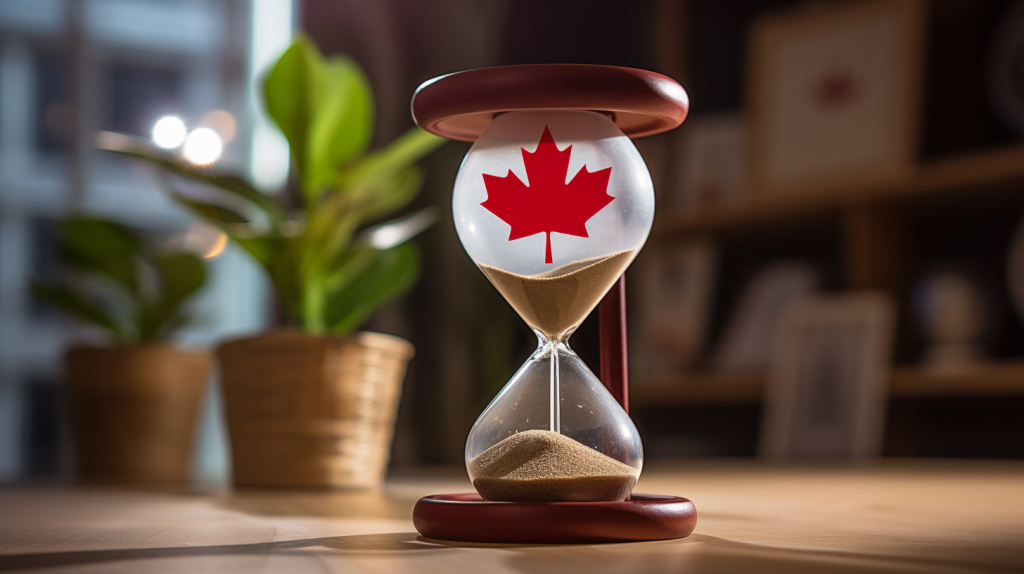 Reactions to the CEBA Loan Extension: A Mixed Bag
In our analysis of the responses to the CEBA loan extension, we've found a mixture of relief and disappointment, but overall, there's a sense that more support is needed for struggling businesses.
The new terms provide:
An extended repayment deadline to January 18, 2024.
A further extension to March 28, 2024, for businesses that secure refinancing.
If you don't make the deadline, you lose the chance at loan forgiveness of up to $20,000. What's more, your loan turns into a low-interest loan with a three-year term, up from the previous two-year term.
The impact on businesses varies. For some, it's a lifeline, while others view it as insufficient. The government response, although well-intentioned, falls short for many.
Financial stability is top of mind these days, especially as we near 2024. So, our opinion on this whole thing? With $20,000 of loan forgiveness at stake, it's worth your while to either pay off the full amount or get that loan refinanced by the new deadlines, but get your ducks in a row soon.
How the CEBA Extension Affects Small Businesses: A Closer Look
For most of the Canadian businesses we serve, the limited timeframe and conditional loan forgiveness don't offer enough repayment flexibility. It's not just about pushing back a deadline; it's about understanding the magnitude of the hurdles businesses face.
We feel it needs a more robust, flexible solution that truly acknowledges these challenges.
The Impact of the CEBA Loan Extension on Loan Forgiveness
The extension may relieve some increased pressure, but it's not a comprehensive solution for business recovery.
Here are three key points:
The extension gives businesses until January 18, 2024, to qualify for loan forgiveness, providing a modicum of financial stability.
The repayment structure, though extended, is rigid. Businesses failing to meet the deadline will see their loans converted to low-interest ones.
The forgivable portion remains at 33%, but only for those meeting the new deadlines.
While we appreciate the government's efforts, we believe there's a need for more flexible and robust solutions to truly support our businesses.

Is the CEBA Extension Enough? The Real Talk on Needing More
Look, we get it. The CEBA extension gives us a bit more breathing room. But let's not kid ourselves; this isn't the be-all and end-all solution for your business's financial health. So, in this section, we're breaking down why this extension is just a pit stop on the road to recovery, not the final destination.
The Bigger Picture
You've heard it before: It's a Band-Aid, not a cure. The extension might stave off some immediate pressure, but it's not a one-size-fits-all magic wand. Businesses are as unique as the entrepreneurs behind them, and this one-size-fits-all approach isn't cutting it. We need a financial strategy that considers the different shades of challenges we all face.
Don't Settle for Less
If we're aiming for excellence in everything we do, then let's not settle for "good enough" when we talk about financial solutions. What we need is a plan that helps businesses not just stay afloat but really sail smoothly into long-term success.
And hey, if you want to chat about this, your latest holiday, or even your dog's Halloween costume, we're all ears. Because at Areti, we know understanding the whole picture is the first step to finding real solutions.

Section
Key Points
Unpacking the CEBA Loan Extension

Repayment deadline extended from December 31, 2023, to January 18, 2024.
If refinancing, deadline extends to March 28, 2024.
Challenges for small businesses persist despite the extension.

Reactions to the CEBA Loan Extension

Mixed feelings: some find it helpful, others insufficient.
Government's efforts fall short for many.

Impact on Small Businesses

Limited timeframe and conditional loan forgiveness.
Need for more flexible solutions.

Impact on Loan Forgiveness

Deadline to qualify for loan forgiveness is January 18, 2024.
Loans convert to low-interest ones if deadline missed.
Forgivable portion remains at 33%.

Need for More Support

Call for more comprehensive financial support.
Current extension doesn't fully address financial challenges.